Adding vitamin rich oils to your bath is a great to relax and heal.  Choose your favorite oils from our list below:
Oils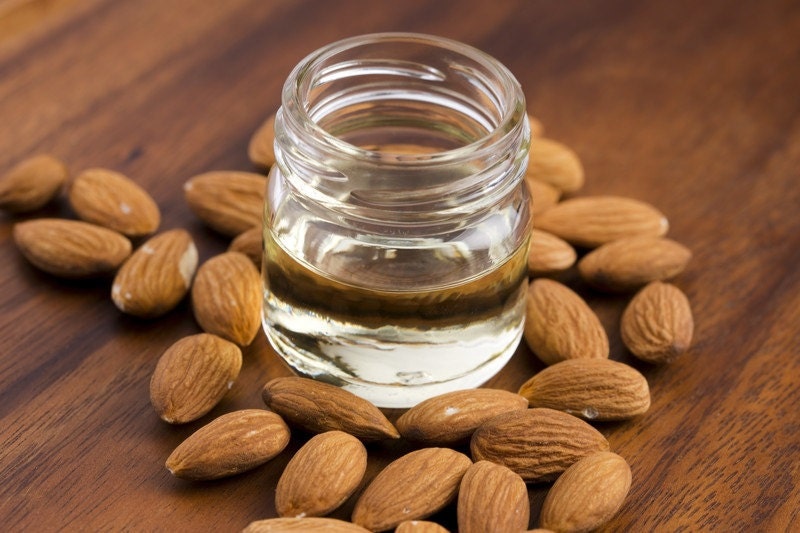 Sweet Almond Oil
Vitamin A, B, E, protein, calcium, glycosides, iron, magnesium, phosphorus, potassium
Moisturizing, not penetrating, lubricating, conditioning, retains moisture, calms skin, does not clog pores, prevent wrinkles, removes impurities and dead skin, aphrodisiac
dry skin, itching, inflammation, eczema, burns, sunburn, and sore muscles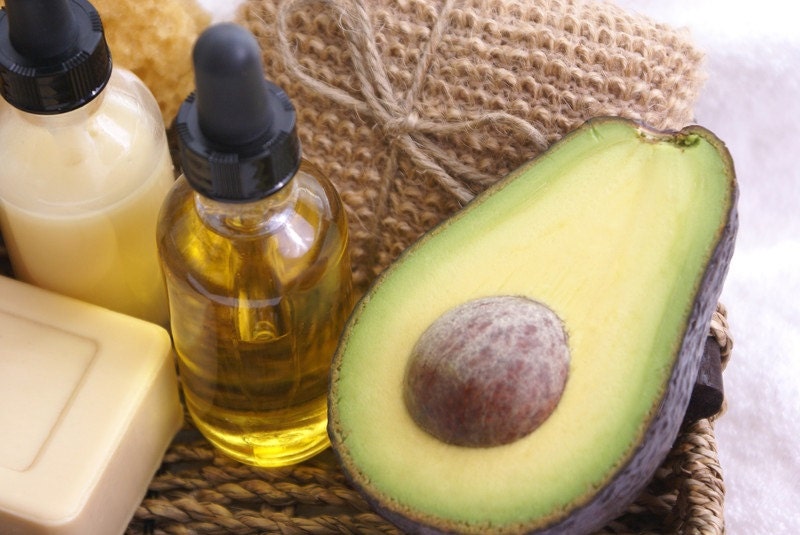 Avocado Oil
Vitamin A, B1, B2, D, E, amino acids, pantothenic acid, and sterols
Moisturizing, very penetrating, improves skin elasticity, increases collegen, and removes impurities from skin
Dry skin and sensitive skin, aged skin, eczema psoriasis, solar keratosis, age spots, scars, and sun damage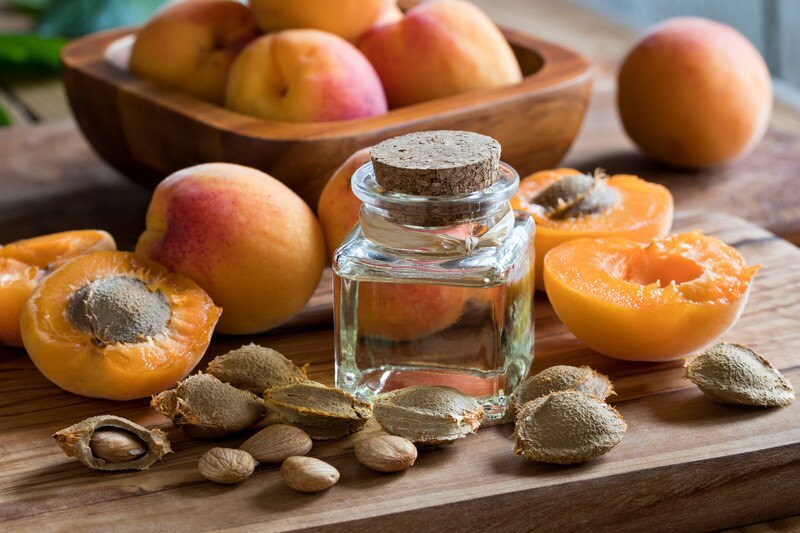 Apricot Kernel Oil
Vitamin A, C, E, Protein, and Potassium
Moisturizing, emollient, nourishing, prevents wrinkles, antioxidant, and anti-inflammatory
Dry and sensitive skin, inflammation, and aged skin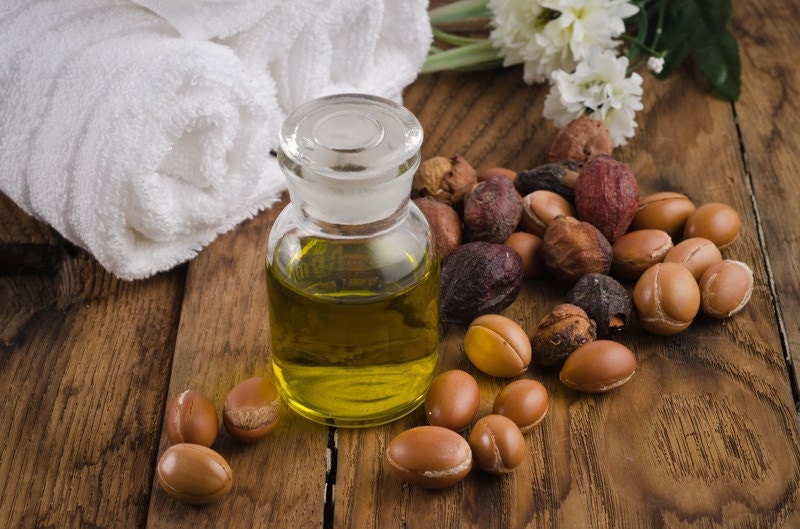 Argan Oil
Vitamin e, carotene, phenols, squalene, and tocopherols
Very hydrating, quickly absorbs, emollient, protective properties, reduces wrinkles, dissolves excess sebum, prevents and reduces stretch marks
acne, scars, strengthening nails and hair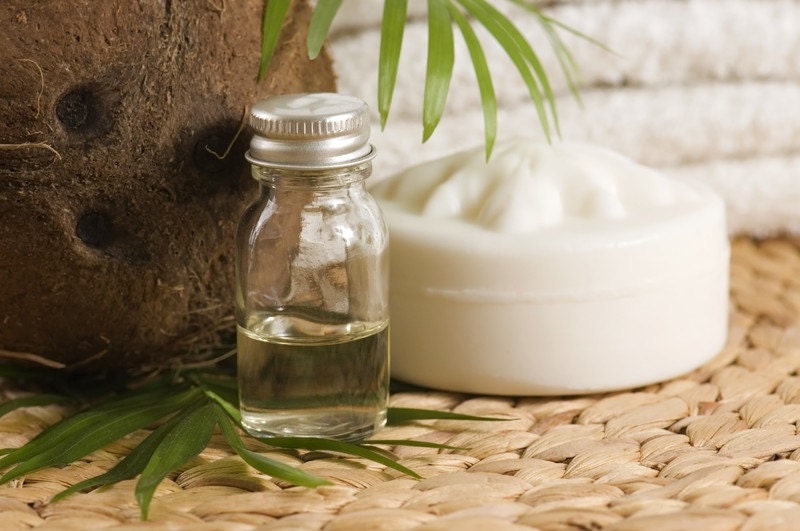 Coconut Oil
Squalene, sterol, and tocopherols
Moisturizing, conditioning, protective properties, does not clog pores, and non greasy
dry skin, oily skin, sensitive skin, sunblock, and dry hair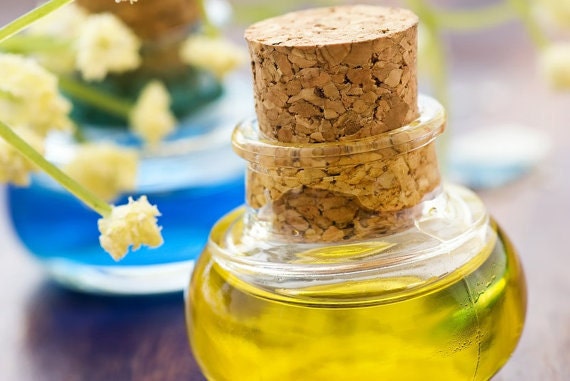 Grapeseed Oil
Vitamin E. tocopherols, omega 6 and 9
Penetrating, slightly astringent, and reduces skin aging
Oily skin, sensitive skin, and skin that doesn't absorb oil well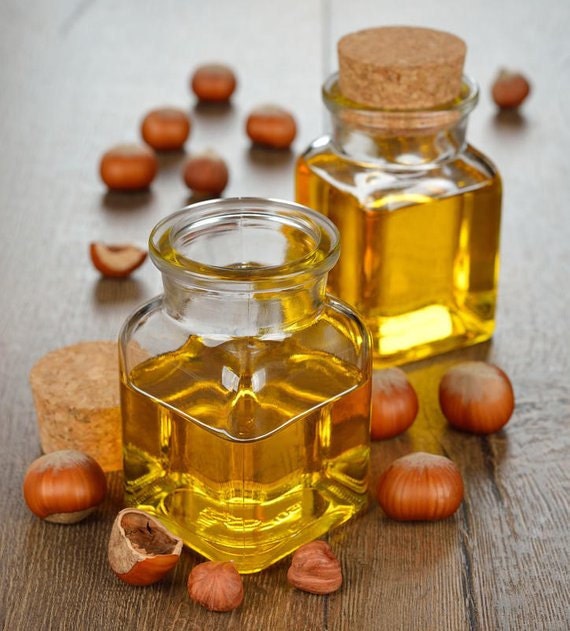 Hazelnut Oil
Vitamin B6, E, protein polyphenols, and tocotrienol
Moisturizing, emollient, regenerative, astringent, soothing, tones skin, stimulates skin circulation, strengthen skin capillaries, and softens hair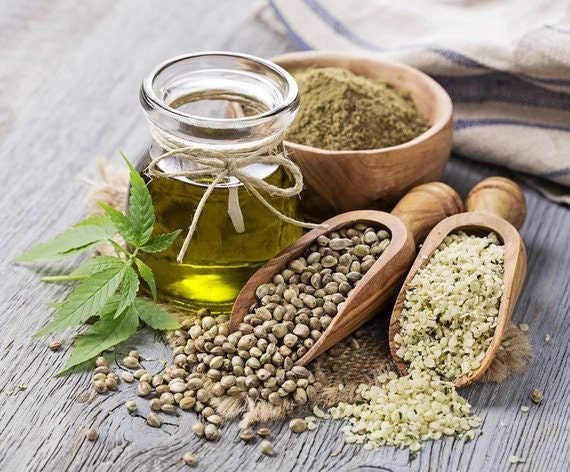 Hemp Seed Oil
Vitamin A, B1, B2, B3, B6, C, D, E, protein, and chlorphyll
Conditioning, regenerative, reduces skin aging, and increases elasticity
Dry skin, aged skin, damaged skin, wounds, and lesions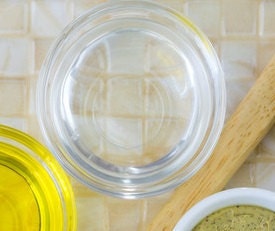 Jojoba Oil
Vitamin B, E, copper, chromium, silicon, zinc
Quickly absorbs, nourishing, protective properties, similar to collagen, can clog pores, yet allows skin to breath, dissolves excess sebum, and antioxidant properties
Oily skin, inflammation, acne, dermatitis, eczema, psoriasis, cradle cap, and stretch marks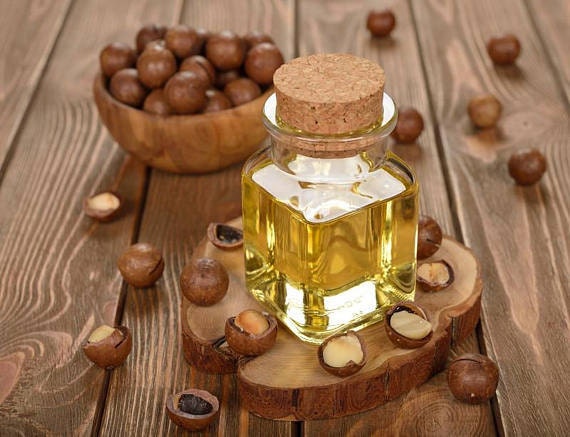 Macadamia Nut Oil
Vitamin A, B6, E, riboflavin, thiamin, omega3 and 6
Quickly absorbs, emollient, highly regenerative, protective properties, helps prevent sunburn, and resembles sebum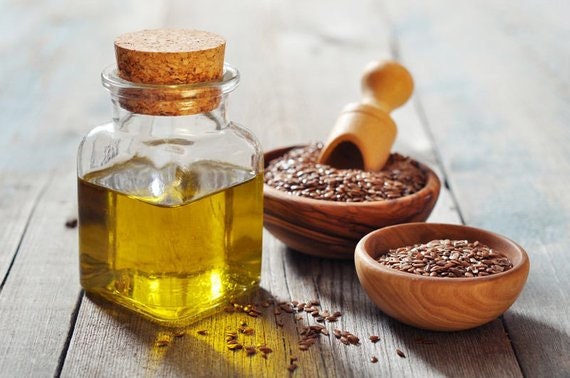 Sesame Seed Oil
Vitamin A, B, E, protein, calcium, lecithin, and zinc
Moisturizing, protective properties, soothing, absorbs and removes toxins
Eczema, psoriasis, blemishes, cuts, dandruff, scrapes, wounds, and wrinkles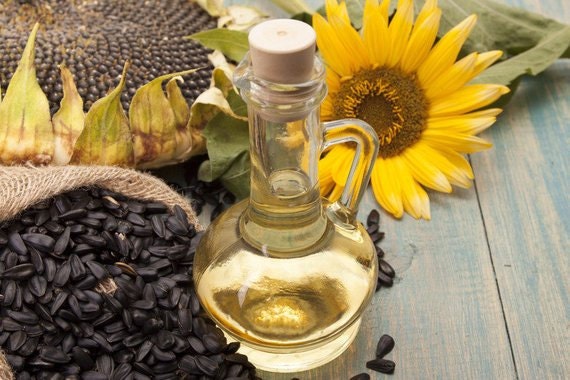 Sunflower Oil
Vitamin A, B, D, E, and minerals
Moisturizing, quickly absorbs, and regenerative
All skin types, dry skin, skin diseases, aged skin, sensitive skin, bruises, and cradle cap
Directions:
Mix 1/2 cup salt (your choice) to 3-5 dropperful oil (your choice) and pour under running very warm water.  Slip into water up to neck, and enjoy.  You earned it! 
Options:
You can make up this mixture ahead of time, but I mix it as needed.  I keep the salt and oils in my bathroom.  You can add:
Food color or other pigments to make different colors
Your favorite essential oil or oils to increase the properties 
Ground or powdered herbs such as roses, lavender, peppermint, or chamomile
You can infuse dried flowers and herbs in your oils for 4 weeks for an extra special treat.  Order HERE
Add oils to bath salts, see our blog BATH SALTS